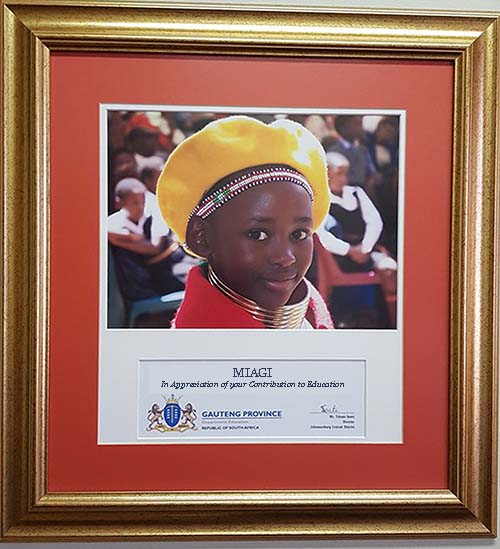 Music & Community Centre
Our music and community centre, formerly known under the name Cape Gate MIAGI Centre for Music, recently renamed Morris Isaacson Centre for Music, is located on the premises of the Morris Isaacson High School in Soweto. It was born as a joint collaboration between MIAGI and the philanthropist Mendel Kaplan who in 2008 agreed to fund the construction of the centre.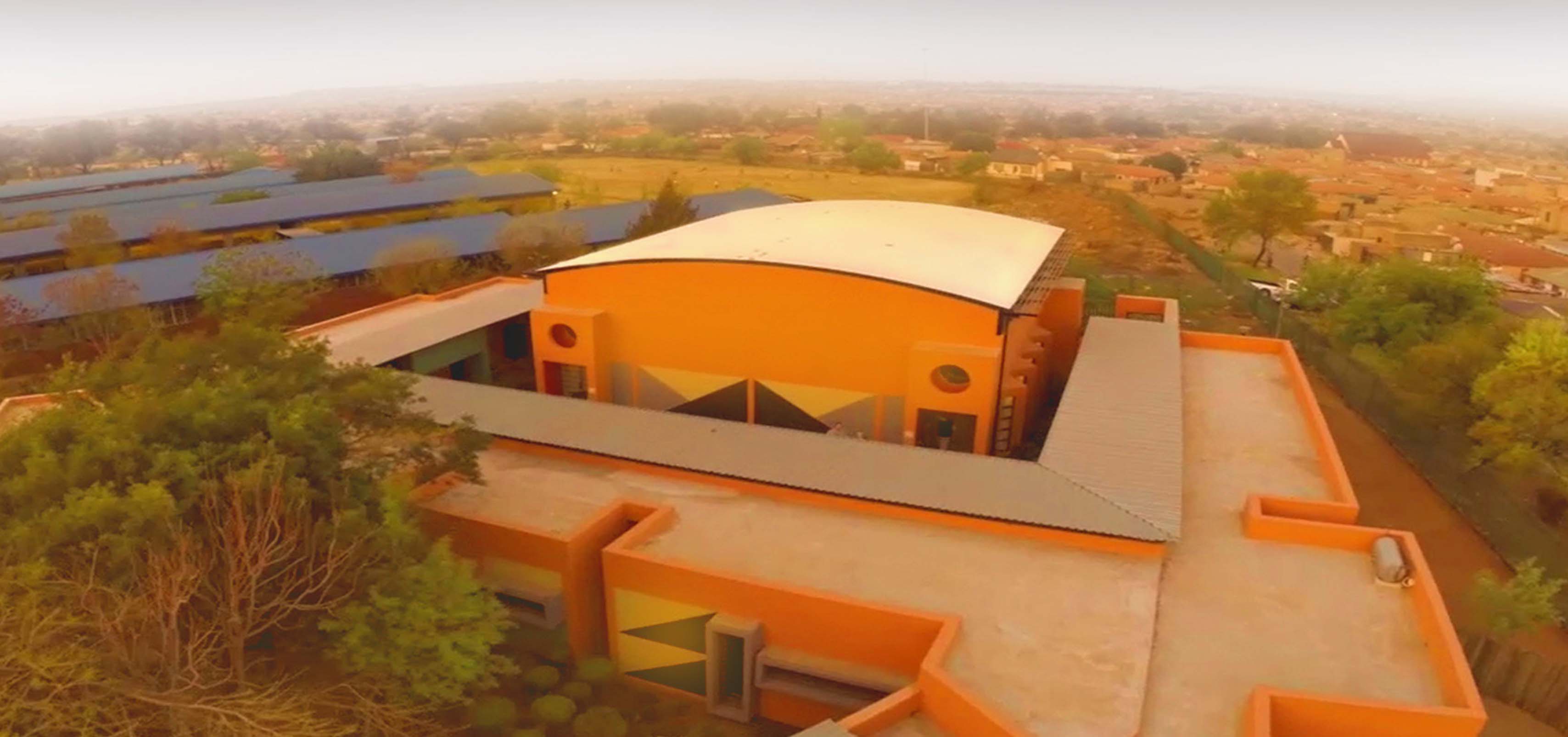 The centre is an architectural gem with secure parking and 12 carports. It boasts 8 studios, a state-of-the-art media room, a library and a concert hall that can seat up to 320 people. The hall offers all facilities for meetings and concerts and has a fine grand piano. The centre also has a well equipped kitchen with catering facilities.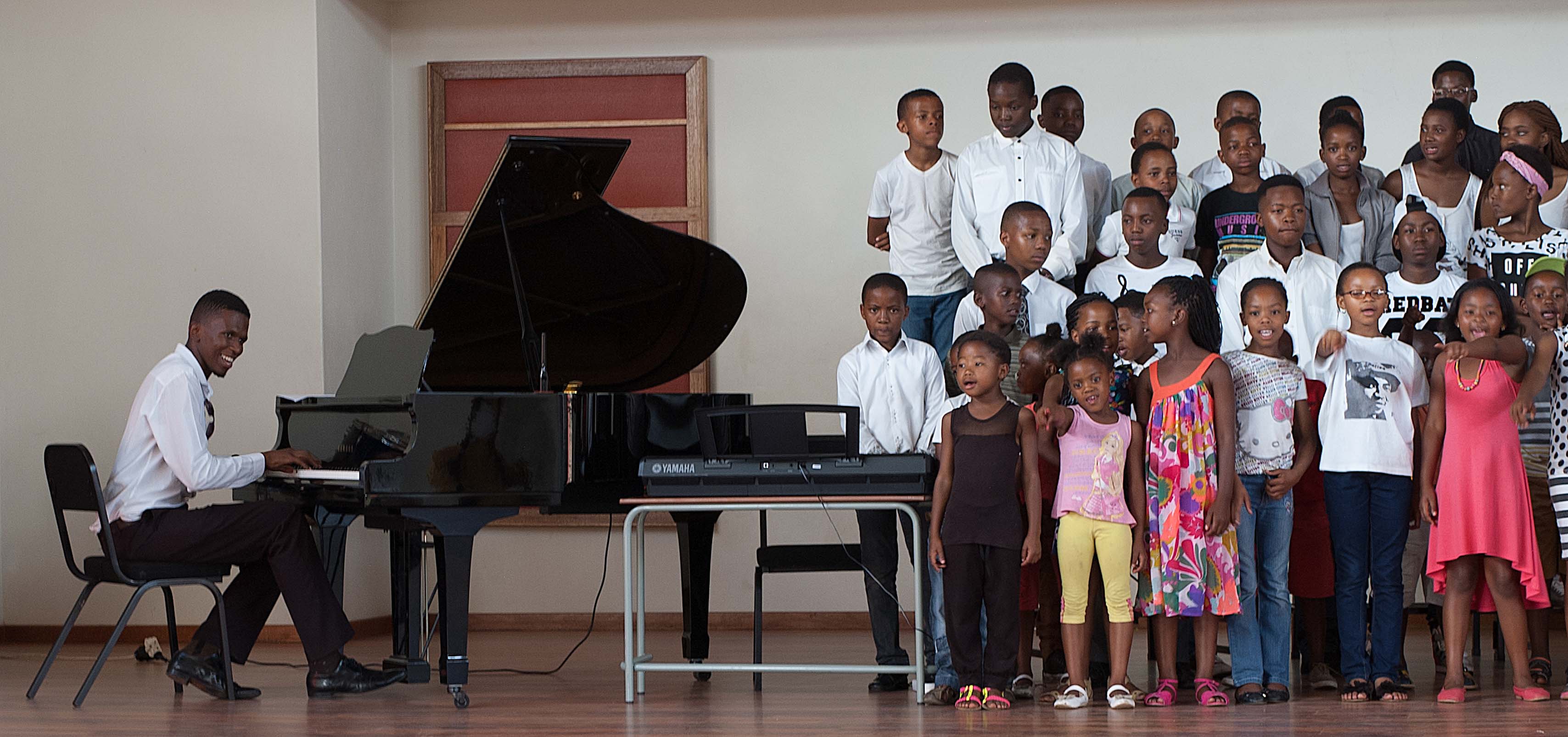 There are currently 108 students at the centre, each receiving practical, theory, choir and ensemble tuition. All students are provided with an instrument for the duration of their studies. The Early Childhood Development programme reaches a further 190+ toddlers at crèches and primary schools in the area, where they learn basic theory and practical music through African song and instrument making.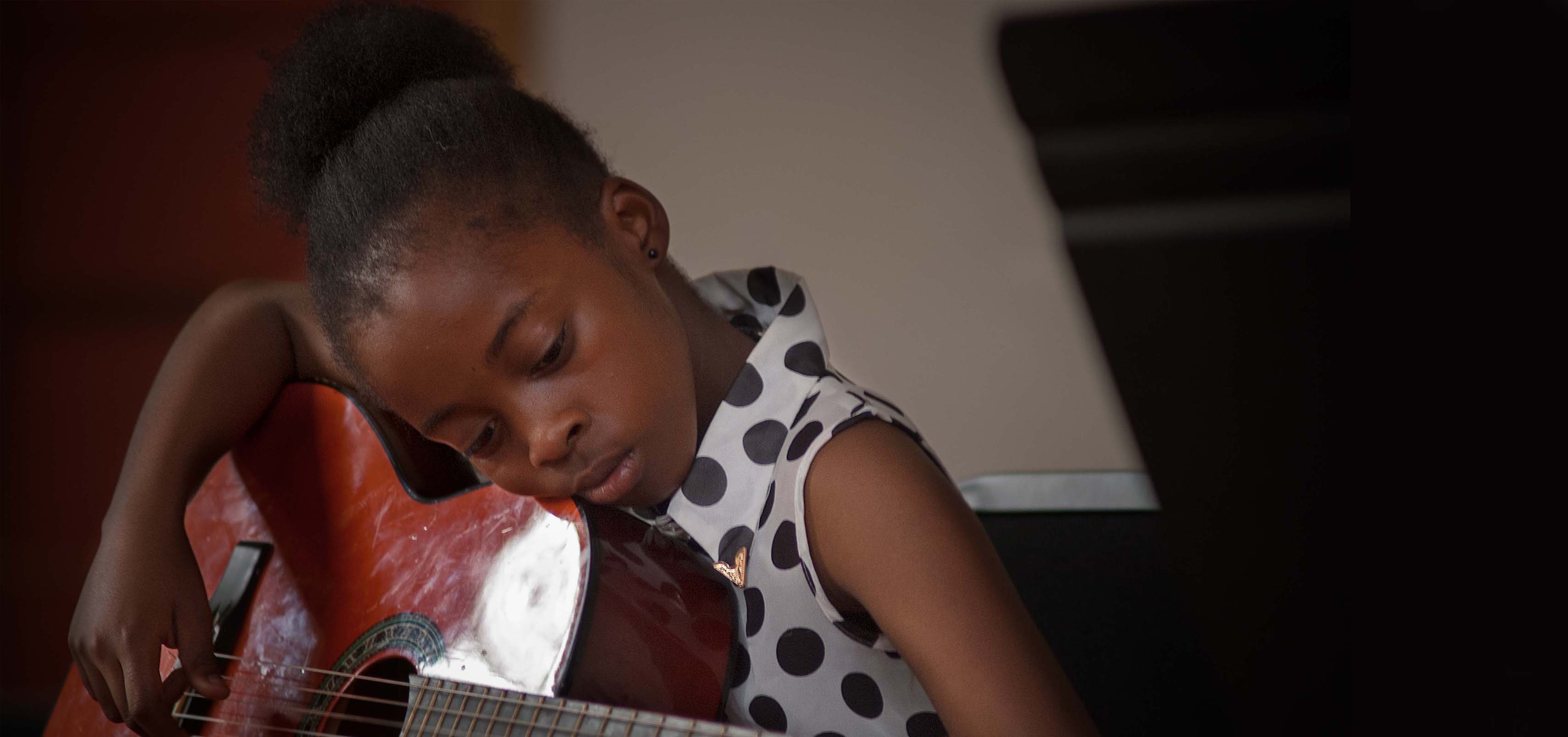 14 teachers teach piano, guitar, violin, viola, cello, drumkit, djembe, trumpet, pennywhistle and early childhood development. Each student receives an individual weekly 30-minute lesson as well as an hour of instrument specific ensemble rehearsal, choir and theory tuition. The teachers use UNISA Classical and Theory, and Trinity Rock & Pop syllabi alongside our own created syllabi for Djembe, Pennywhistle and Early Childhood Development.
We also have an unique distance learning collaboration project together with Royal Birmingham Conservatoire. Follow this link for more information about this project, called 'Arco':
/Arco Distance Learning and Exchange Programme