MIAGI and Förderverein Khayelitsha at Pollsmoor
Orchestral and ensemble music can assist somebody in need, steer life in a positive direction. MIAGI 'Music is a great Investment' and Förderverein Khayelitsha are at the beginning of developing a music education, ensemble and recreation scheme for prisons. Here we are at a recent September 2023 concert held at Pollsmoor, showing the results of our and the inmates' work and studies in this field so far. The marimbas were donated to MIAGI by Förderverein Khayelitsha and are on loan at Pollsmoor.
The Legacy of the Penny Whistle
Promoting 'The Legacy of the Penny Whistle' is a task loved and cherished by MIAGI. In the course of time it became a project of its own that has been developed by us in a multitude of ways since inception of our organisation in 2001. 
The video below: a performance by 2 young members from Jack Lerole Jnr's class, accompanied by Denzil Weale at the Morris Isaacson Centre for Music founded by MIAGI and Cape Gate. Jack Lerole Jnr is also for MIAGI regularly teaching the Penny Whistle within our 'The Legacy of the Penny Whistle' initiative in collaboration with the Creative Skills Factory in the Cape (you can read more about this further down on this page).
The Legacy of the Penny Whistle together with the Creative Skills Factory
MIAGI makes one of South Africa's most outstanding penny whistle virtuosos, Jack Lerole Jnr, available to the children enrolled in the Creative Skills Factory music groups. Creative Skills Factory is  located in the Cape - https://creativeskillsfactory.co.za/ 
Jack is an accomplished composer, arranger and teacher. He teaches the girls and boys in the groups to play the penny whistle solo and in ensemble via regular online lessons with the assistance of Vuyokazi Siza from the Creative Skills Factory.
He guides their personal development with the help of the South African penny whistle music treasure, and also connects the children to their country's history and culture.
From time-to-time, MIAGI sends Jack all the way from Johannesburg for special in- person lessons and workshops, and to perform at the local festivals.
The legacy of the penny whistle in South Africa, is a truly great and unique legacy. Jack Lerole Jnr is the son of legendary South African penny whistle icon, Big Voice Jack Lerole.
MIAGI is proud of the collaboration with the Creative Skills Factory!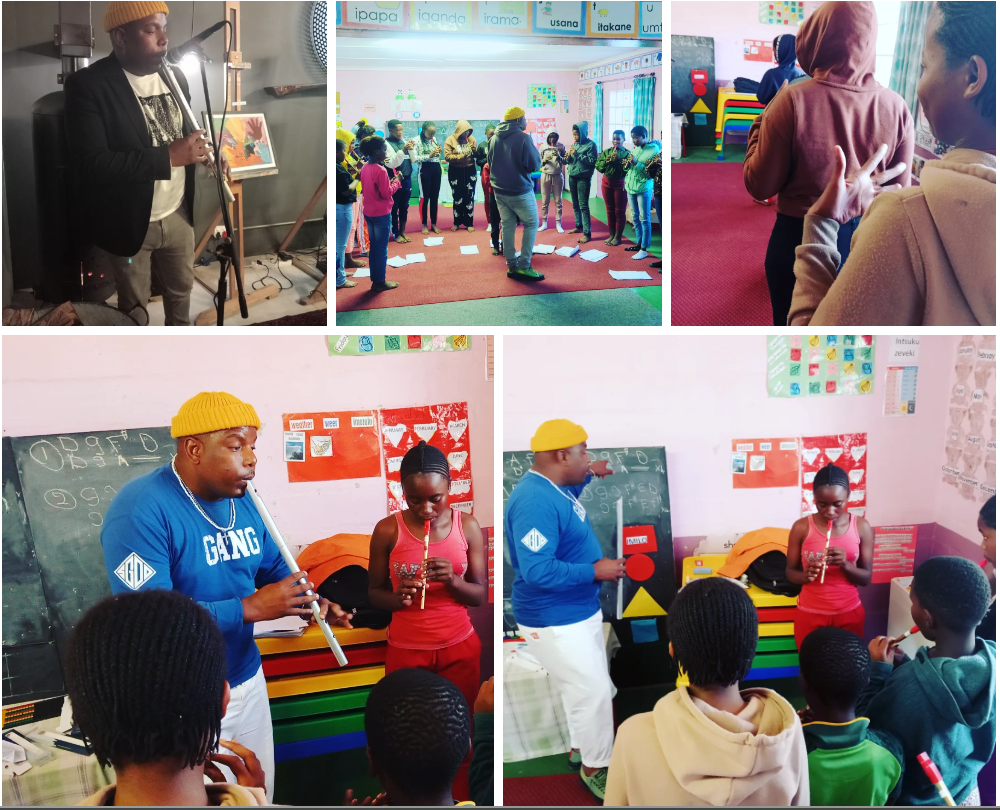 Early Childhood Development (ECD) programmes in Khayelitsha and Soweto
MIAGI runs an early childhood development programme at the Khumbulani Day Care centre in Khayelitsha. The programme is supported by Förderverein Khayelitsha 1989 e.V. Haltern am See and  lead by Bongeka Qhanga. Bongeka graduated from the University of Cape Town where she obtained a Performance Diploma in African Music. She has also specialized in indigenous instruments. Bongeka, assisted by Philiswa Ncwanywa teaches basic theoreticla and practical music through movement, African song and the use of homemade indigenous instruments.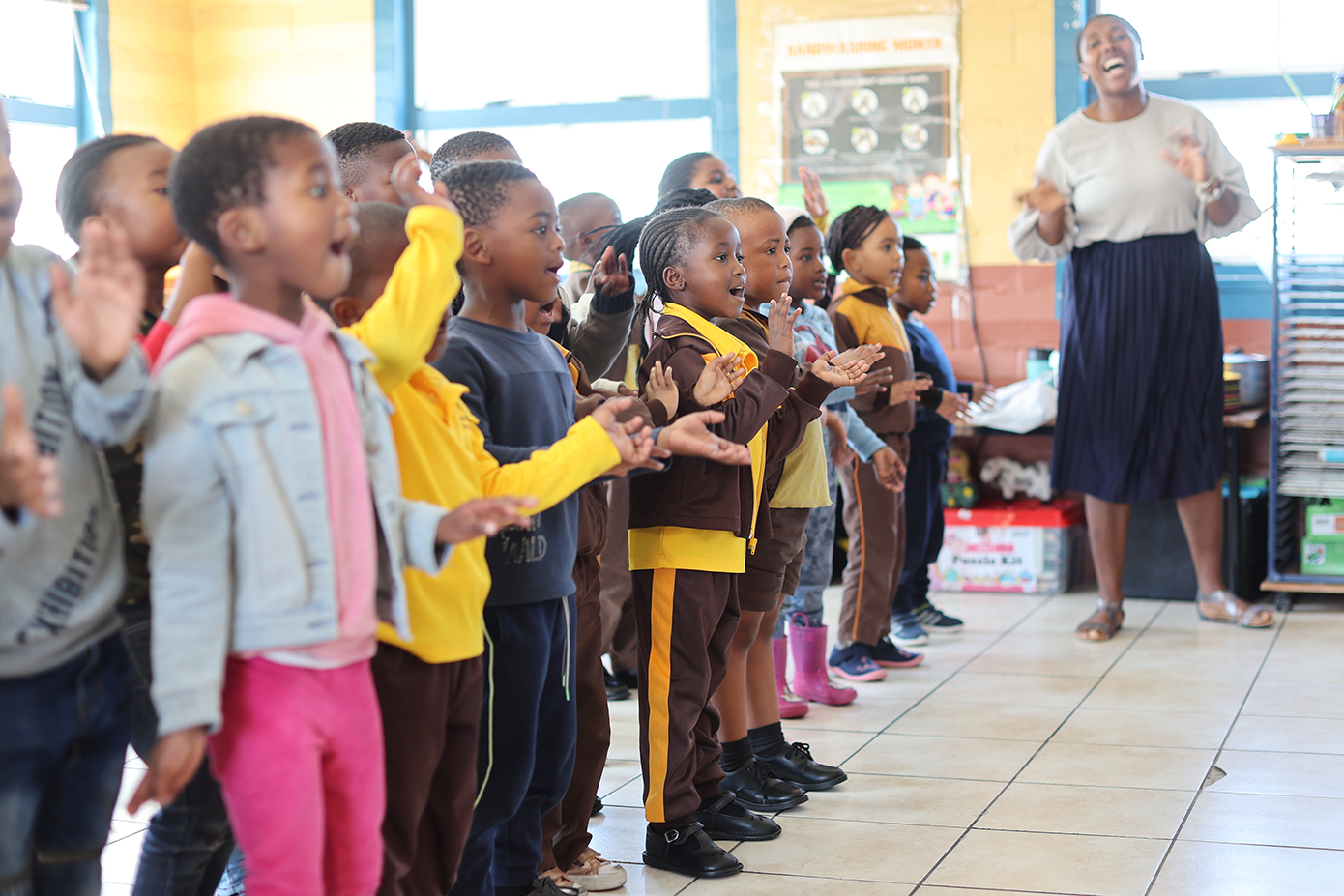 Our first ECD programme,  was established at Cape Gate MIAGI Centre for Music (now run under the name Morris Isaacson Centre for Music) has by now benefitted several thousand children at crèches and primary schools in Soweto, where they have been taught basic theory and practical music through song and instrument making.
Zanele Ndlovu was instrumental in developing this invaluable programme. Zanele has performed and given workshops across Africa and as a story-teller and musician, playing the single-stringed Umakhweyane. An actress, dancer, songwriter and teacher she is passionate about her heritage and has also released a children's storybook, translated into five languages, titled 'Umakhweyane'.