Opportunities 
We have since the very beginning specialised in creating top quality events for governmental agencies and corporates, featuring unique artists and programmes and combinations of artists and programmmes, of rare attractiveness and beauty.
The events have offered a stage for a great numbers of South African artists and ensembles to present themselves in an international context giving them further exposure and work opportunities;The ensembles within the 'New Skool' brand and the founder of the brand, saxophonist/clarinetist/conductor/composer Tshepo Tsotetsi, the rising star vocal ensemble Just 6 and the Gauteng Choristers conducted by Sidwell Mholongo to mention just a few.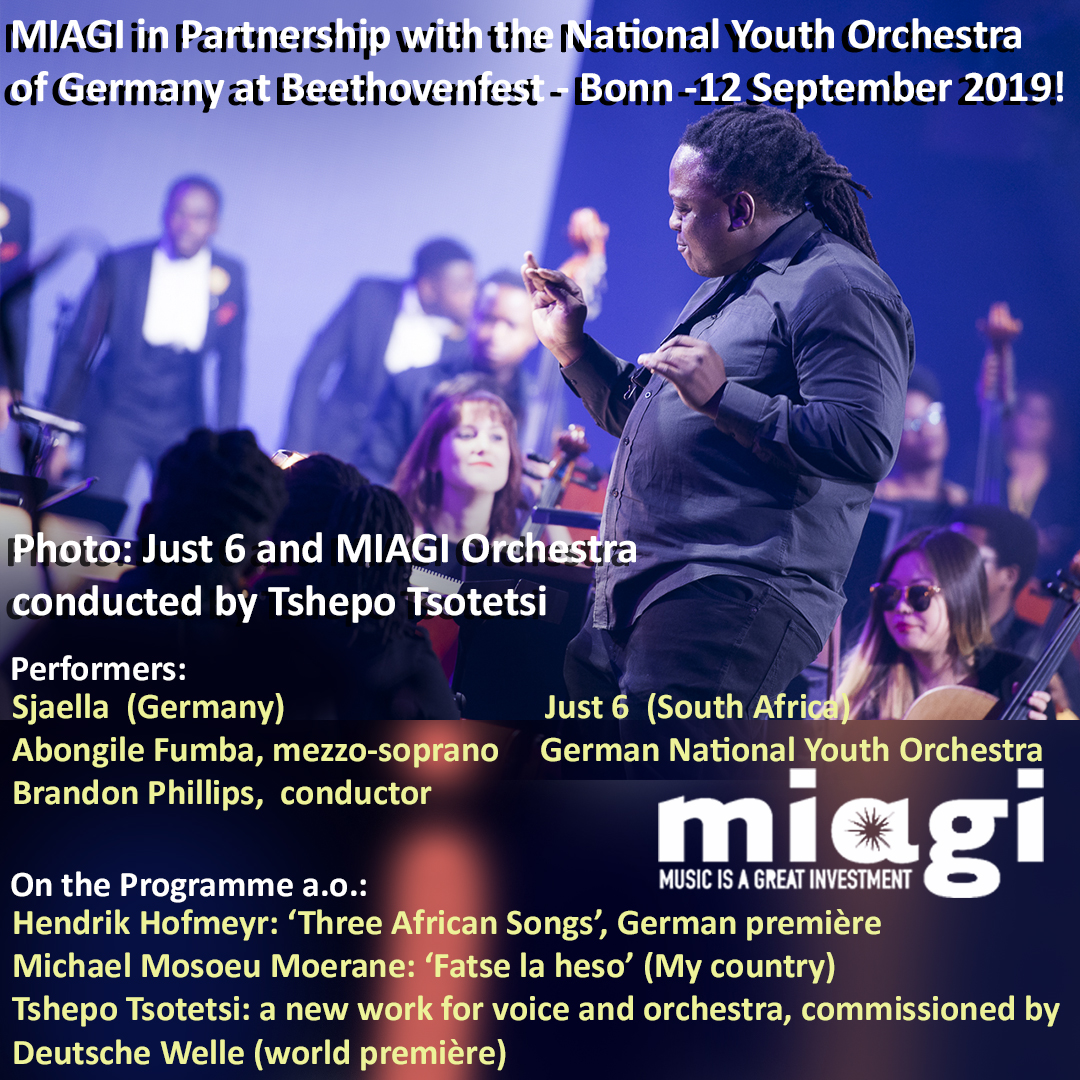 Photos below: Gauteng Choristers touring with MIAGI – here performing at the Menuhin Festival in Gstaad, and world star sopranto Pretty Yende whose participation in many international competitions MIAGI finanance and facilitated. Here Yende receives 1st and next to all extra prizes at the  International Hans Gabor Belvedere Singing Competition in Vienna in 2009 which occasion marked the beginning of her international career.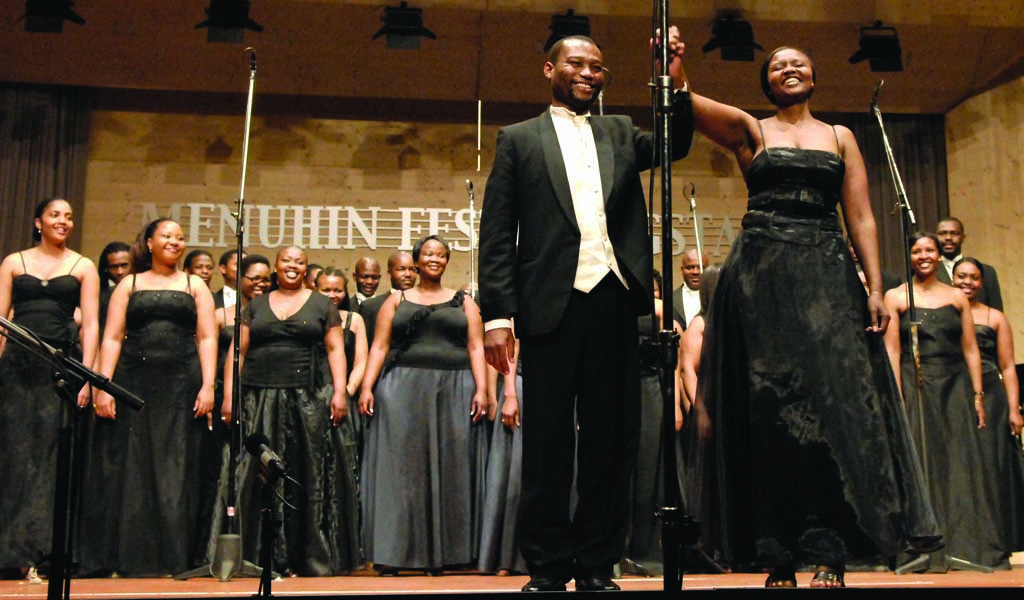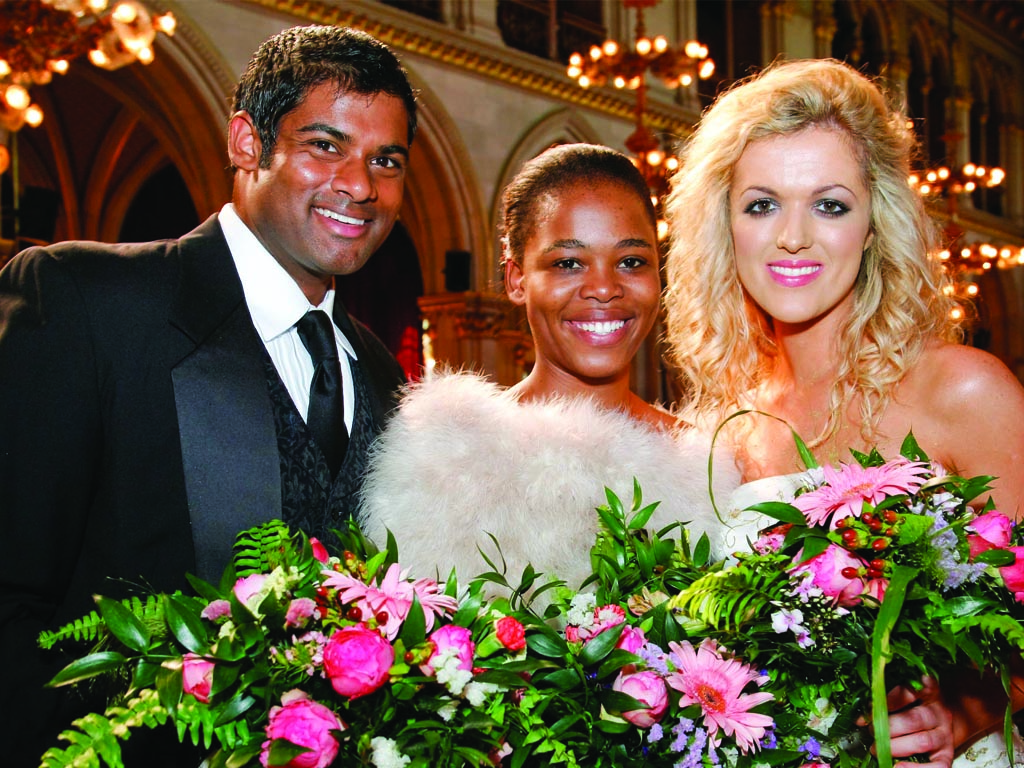 At our social cohesion page you can read about the events we created for the Department of Arts and culture in connection with the international IBSA and IPU conferences that took place in South Africa.
A further example derives from 2016, when MIAGI tailor made two world premiere programmes for Asea Brvown Boveri (ABB) and presented them at the 'ABB 125 Years' Celebrations in Switzerland. Enjoy selected images from the events in the video below.