Community Development 
MIAGI Cultural Investment Centre Khayelitsha  M'CICK
Our first music and community centre in Soweto, Morris Isaacson Centre for Music, from 2008 to 2018 known under the name Cape Gate MIAGI Centre for Music, has been a successful pilot project and MIAGI is now in the advanced planning stage of a large arts complex building for the Khayelitsha Community, MIAGI Cultural Investment Centre Khayelitsha M'CICK, in the Cape Province. Our architect is Urban - Think Tank.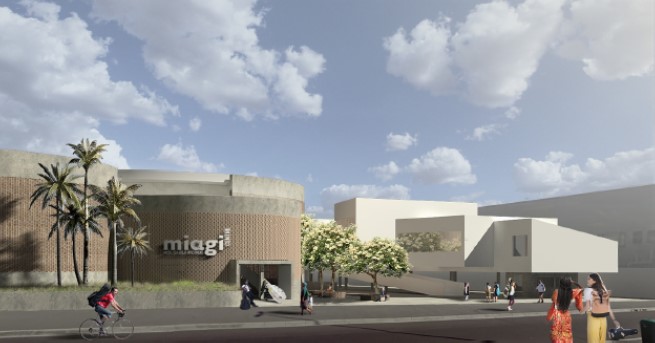 MIAGI Cultural Investment Centre Khayelitsha will be a hub for the creative arts and social interaction reaching over the borders of South Africa
The facility will be the first of its kind built in an informal settlement on the African continent and will be able to host international gatherings. Through its radio and social media station, also transmitting over South Africa's border it will aspire to connect creative wealth within the continent.
M'CICK's operations are not subject to the completion of the building. Developing of existing initiatives such as the community theatre as well as the implementation of an extensive MIAGI Early Childhood Development programme has already commenced with support from the German Consulate in Cape Town, Förderverein Khayelitsha and the Barbara und Wilfried Mohr Foundation.
MIAGI Khayelitsha Teachers Training Programmes with special Focus on Early Childhood Development. Since 2018, MIAGI finances teachers training carried out by the  Muzukidz project

Together with local partners we develop existing and new educational projects in Khayelitsha. M'CICK will be hosting these projects once the building stands

MIAGI Development Project We improve existing arts sector infrastructure in Khayelitsha

M'CICK to become a vibrant culture centre with programmes to develop children and the youth through culture as well as support local artists, arts organisations and initiatives, and develop the heritage of Khayelitsha.

Special focus on education and Early Childhood Development (ECD) programmes.

Open to all people in Cape Town to enjoy, perform and engage in.

A space where local and international tourism activity can add to the liveliness of the centre and bring economic development and jobs into the area.
ABOUT THE DIMENSION OF THIS UNDERTAKING
MIAGI is proud to have the City of Cape Town's confidence. Evidence of this confidence is that the City has allocated a very large (7 068 square meters) land area to MIAGI, located in the very heart of the Khayelitsha Central Business District.


The symbolic sod-turning ceremony took place on 18 February 2020, with performances among others by the lovely Muzukidz. Please watch the video below: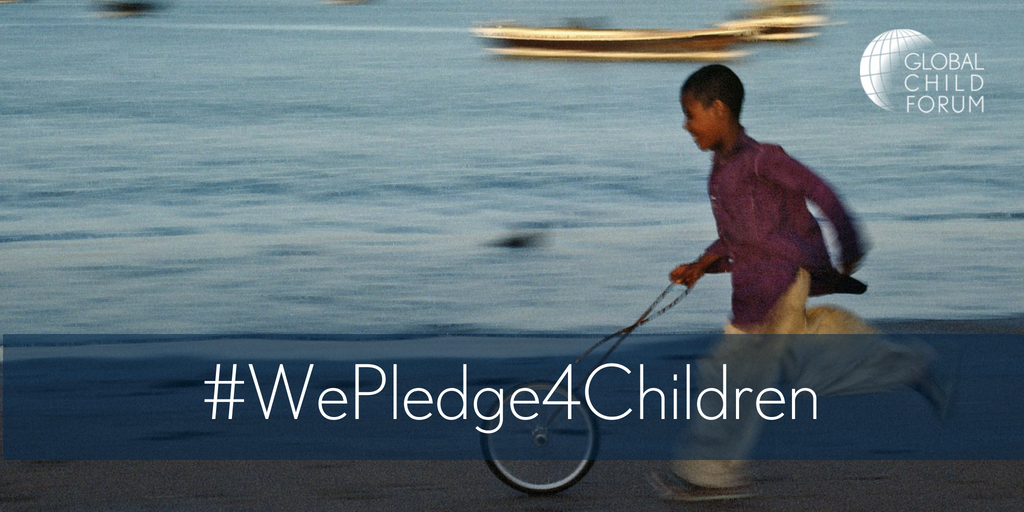 We at MIAGI have signed the Global Child Forum pledge to advance children's rights and well-being through our operations. Together we want to transform children's lives! 
On April 11, the 10th Global Child Forum 2018 was held at the Stockholm Royal Palace in Sweden. MIAGI and over 300 participants from arounod the world gathered to discuss how to best advance children's rights and well-being. Participants represented global companies, financial institutions, civil society, the UN, academia and government.
MIAGI's pledge:
Inspired by James Heckman's research (heckmanequation.org) on the astonishing impact and value at an individual level, as well as to society as a whole, of high quality early childhood development (ECD) programmes and our own MIAGI ECD programme that has been running in crèches and pre-schools in Soweto, Johannesburg we have decided to focus in particular on extending and developing ECD programmes for the children living in Khayelitsha. All in all, we will focus on children, very young children in particular, when it comes to the MIAGI Khayelitsha Arts Complex programming.
Photos and footage from Cape Gate MIAGI Centre for Music in Soweto
Cape Gate MIAGI Centre for Music - the Music / Community Centre Hall.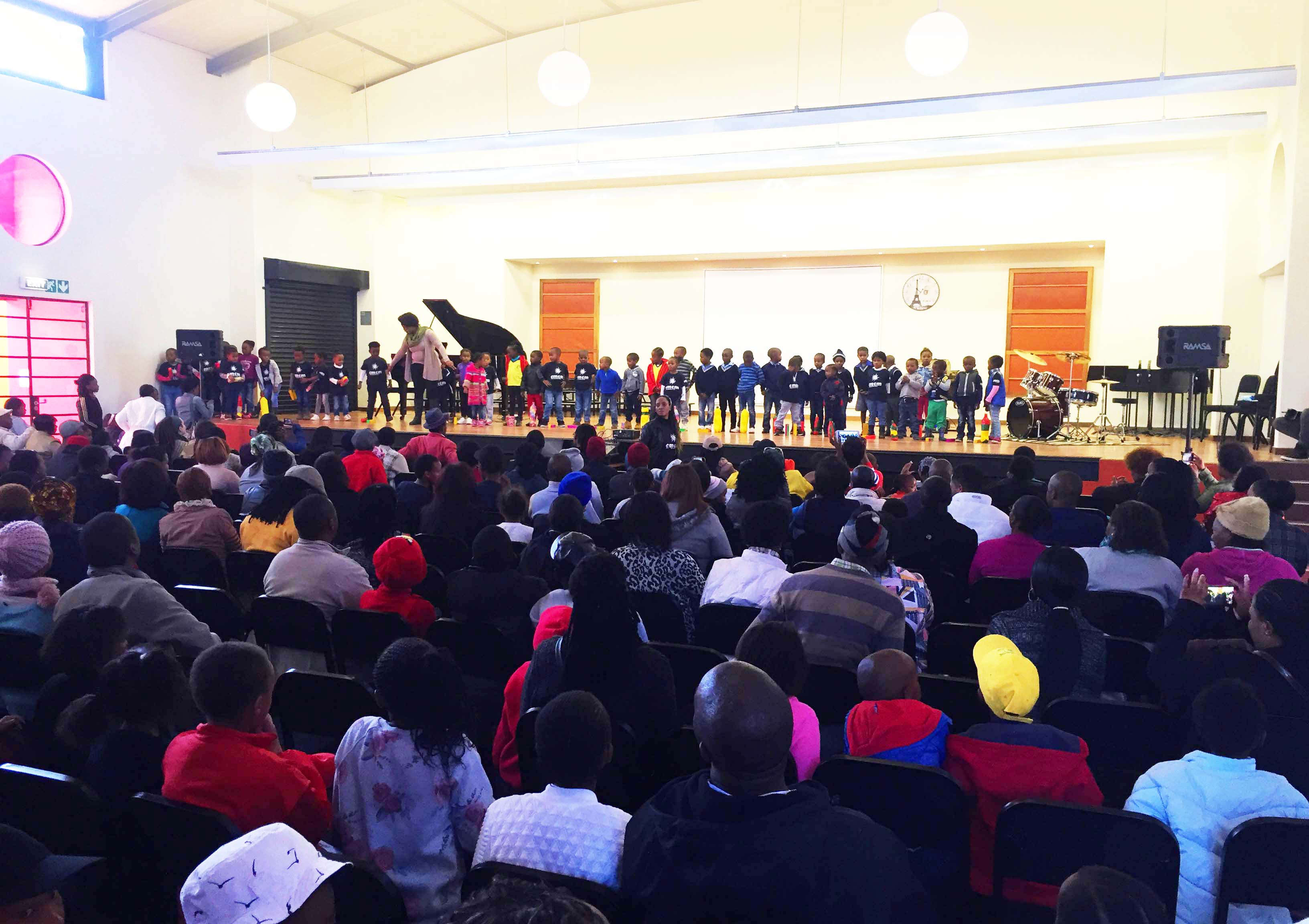 The 'Big Bash' percussion festival at our music centre 
Cape Gate MIAGI Centre for Music building