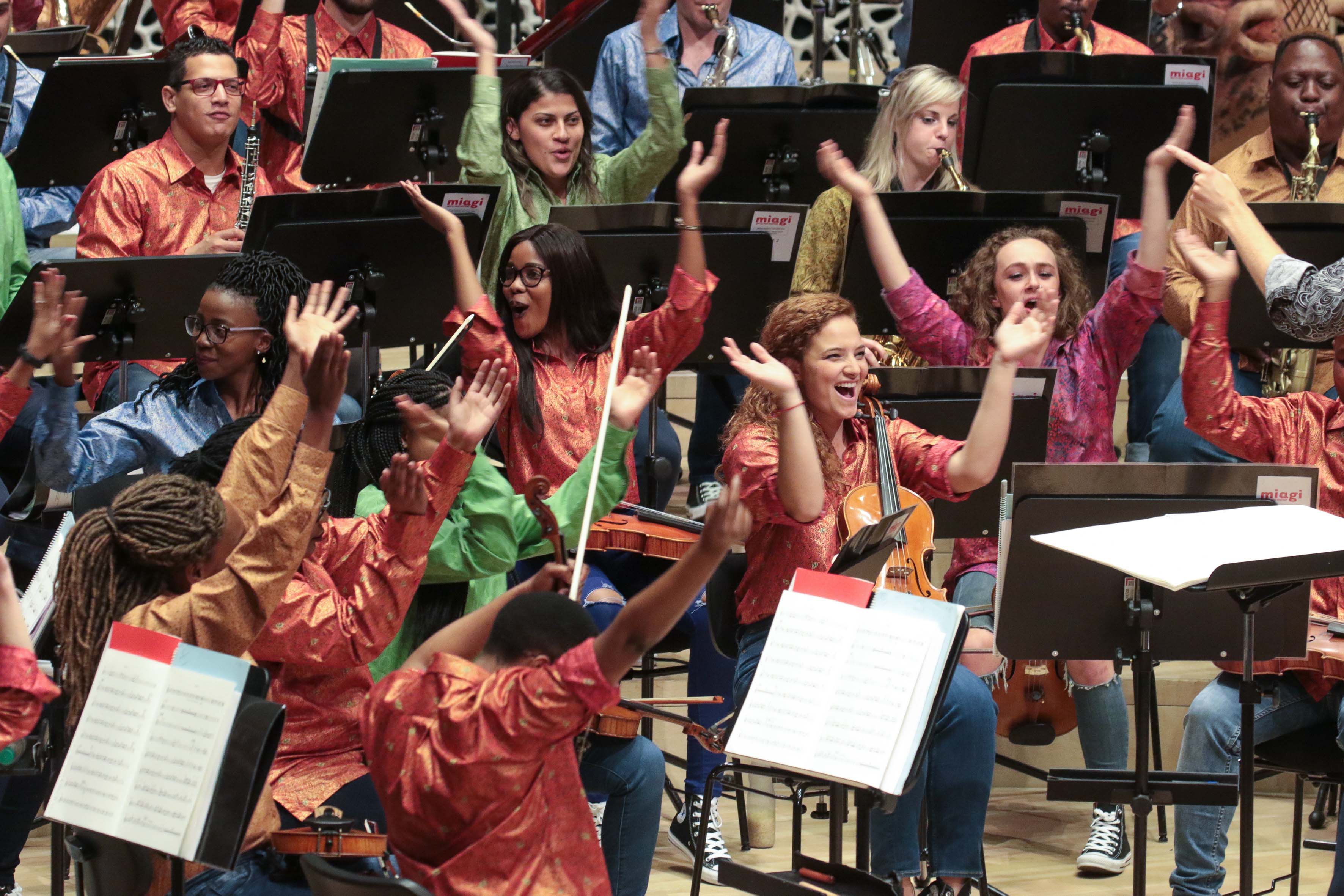 © fotonick - Axel Nickolaus
MIAGI, Music is a great Investment invites you to grow the legacy of Nelson Mandela!
We aim to fortify and promote the values that the world so urgently needs today and that He, Madiba, so stalwartly stood for.
The harmony with which the members of MIAGI Youth Orchestra embrace their contrasting origins and background, playing together with a warmth of spirit that is infectious and inspiring, is a microcosm of Mandela's dream and the South African 'rainbow' nation.
To underpin our determination, MIAGI Youth Orchestra with its 90 members tours internationally celebrating Nelson Mandela.
Donate transparently and securely through Givengain: https://www.givengain.com/c/miagi/
MIAGI YOUTH ORCHESTRA TOURING INTERNATIONALLY, CELEBRATING NELSON MANDELA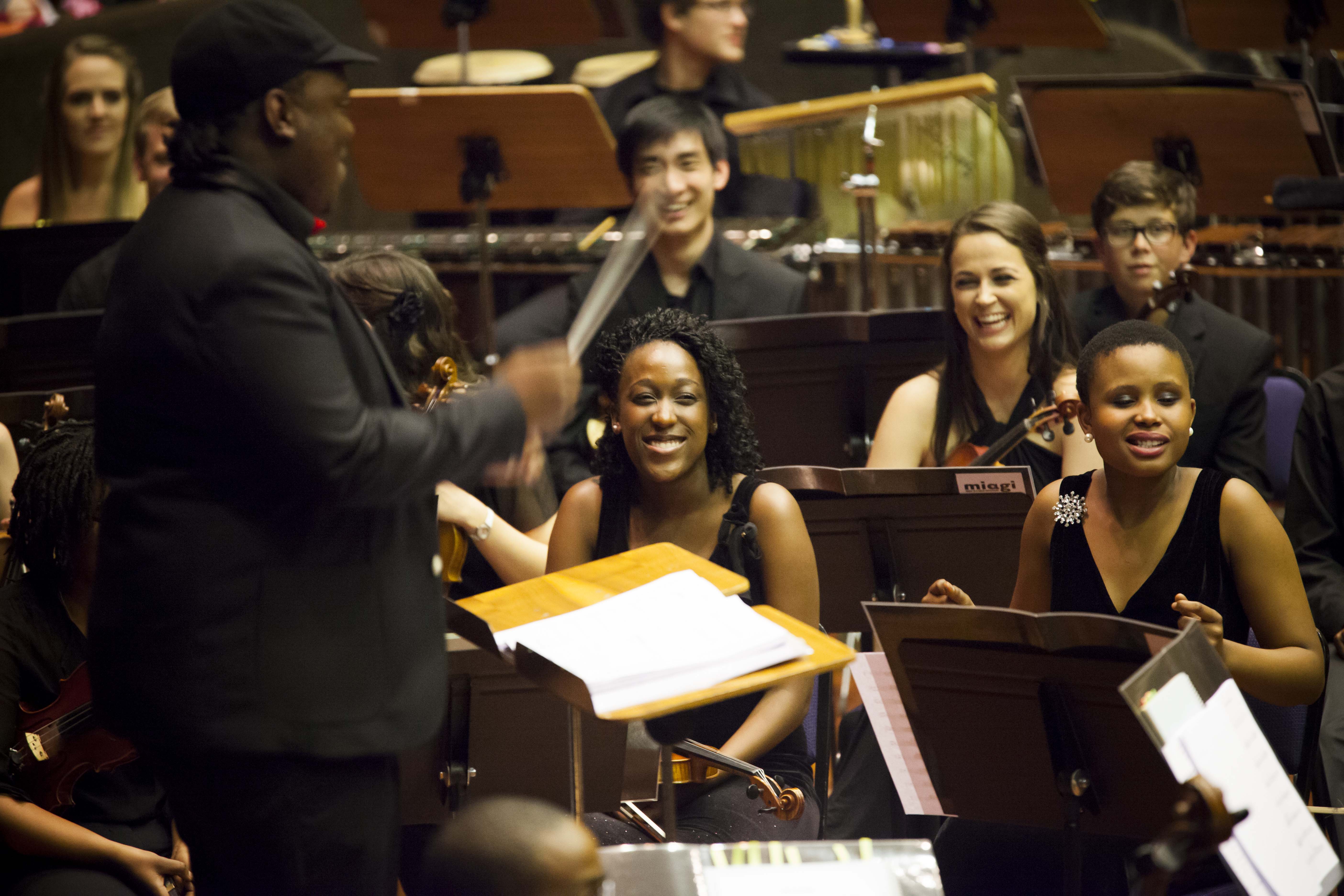 As a result of four successful international MIAGI Youth Orchestra (MYO) tours over the past eight years, our orchestra was invited back on an extensive tour in July/August 2018. The tour took the 90 members of the MYO to some of the most prestigious venues, concert halls and music festivals such as the brand new Elbphilharmonie in Hamburg and the Concertgebouw in Amsterdam.
The motto for Mandela Centenary 2018 is 'Be the Legacy' - MIAGI Youth Orchestra 'Is the Legacy'; a realisation of Nelson Mandela's dream, with young musicians of every colour and background playing together with a warmth of spirit that is infectious and inspiring. The opening concert at the Elbphilharmonie in Hamburg took place on 6th July, 2018. 
Programme For Mandela's centenary in 2018, MIAGI commissioned a 35-minute celebratory work from Duncan Ward, Rainbow Beats, Suite for 100 Years Nelson Mandela. Duncan Ward writes:

"The orchestral suite 'Rainbow Beats' was inspired by the compelling spirit, rhythm, and soul of the wildly talented musicians of MIAGI whom the composer has befriended over the last 5 years through projects together in Soweto and beyond. The harmony with which they embrace their contrasting origins and backgrounds is a microcosm of Mandela's dream and the South African 'rainbow' nation. Building from indigenous tribal chants to infectious dance grooves, this kaleidoscopic orchestral voyage unleashes the magic of the MIAGIcians in a celebration of Mandela's legacy".
The programme also included Ludwig van Beethoven's Egmont overture, Gustav Mahler (Benjamin Britten) What the Wild Flowers tell me, Leonard Bernstein's Prelude, Fugue and Riffs (2018 also marks the 100th birthday of Leonard Bernstein), as well as Igor Stravinsky's Firebird Suite.
Conductor for the tour was British conductor and composer Duncan Ward, formerly assistant to Sir Simon Rattle at the Berliner Philharmoniker. Now established as one of the most exciting and versatile artists of his generation, recent highlights include celebrated appearances with Orchestre de Paris, Bayerische Rundfunk, London Symphony Orchestra, the Swedish and Vienna Radio Orchestras, Deutsche Kammerphilharmonie Bremen and Glyndebourne Opera.
http://www.askonasholt.co.uk/artists/duncan-ward/
Reporting from our tour of Europe:
Great success for MIAGI Orchestra and our coductor composer Duncan Ward throughout our tour of Europe celebrating Nelson Mandela Centenary 2018 that took place from end of June through to 3 August – check out our FB page for all our posts from along the tour https://www.facebook.com/MIAGI.SouthAfrica/  and find some important news and reports related to it at our Events page /Events 
Video: MIAGI Youth Orchestra, Duncan Ward, Just6, Zihle Ndika, Ondela Simakuhle and Pamela Mpanza - Southern Africa and Europe meet through Monteverdi and ancient African chants arranged by Duncan Ward.