MIAGI Orchestra tour 2024 in planning
As a result of six successful international MIAGI tours over the past eight years, our orchestra was invited back on an extensive tour in July/August 2024.  invitations have been extended by some of the most prestigious venues, concert halls and music festivals in Europe such as the Schleswig Holstein Musik Festival - Elbphilharmonie in Hamburg, the Concertgebouw in Amsterdam and the Young Euro Classic Festival - Konzerthaus Berlin.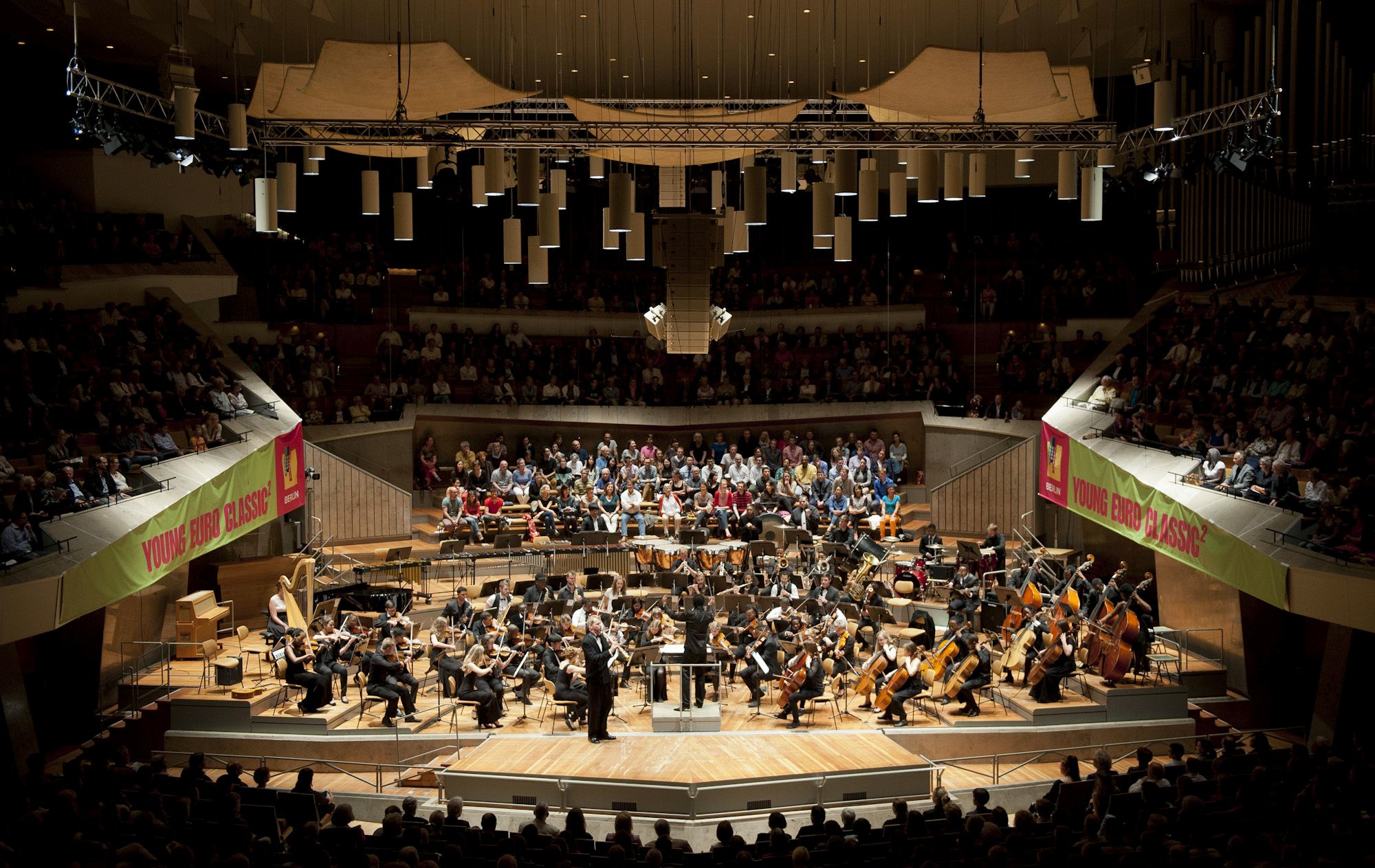 MIAGI Orchestra at Young Euro Classic in the Berliner Philharmonie © MIAGI │ Kai Bienert
The documentary 'An unfinished Symphony' about the MIAGI orchestra in the context of the legacy of Nelson Mandela, by Academy Award winner, Orlando Von Einsiedel. The film was made in collaboration between The Nobel Prize and National Geographic and premiered by The Nobel Prize and National Geographic in May 2020
The harmony with which the members of MIAGI Orchestra embrace their contrasting origins and background, playing together with a warmth of spirit that is infectious and inspiring, is a microcosm of Mandela's dream and the South African 'rainbow' nation.
Video: recorded 14 07 2018, MIAGI Orchestra opened the Mahler Weeks Toblach/Dobbiaco, Italy during our tour of Europe, celebrating Nelson Mandela Centenary.
Excerpt Mahler/Britten, 2nd movement from Mahler's Symphony No.3 - What the wild flowers tell me.  
Conductor: Duncan Ward
Video: In October 2016 we produced two full evening shows for ASEA Brown Boveri (ABB) celebrating 'ABB 125 Years' festivities in Zürich. The invaluable, positive impact of a multi-ethnic group of 90 South African youths performing together at highest level was evident.